Build Muscle & Improve Athletic Performance
Hella Creatine | Monohydrate Powder
Product Details

Creatine MonohydrateHella Nutrition Creatine Monohydrate is used to support athletic performance and build muscle.*

Creatine is one of the most widely studied performance supplements in existence. It is one of the worlds most popular and effective supplements for assisting muscle growth and strength.*

Hella creatine monohydrate is a single ingredient supplement with 5g (5 grams) of creatine per serving. See why everyone is using Hella Creatine.
How To Use

As a dietary supplement, mix one scoop into 8-12oz of liquid and consume once daily. Or take as recommended by your healthcare professional.

Loading phase: Day 1-5, take one scoop in 8-12oz of liquid four (4) times daily. Maintenance phase: Day 6 and beyond, take one scoop in 8-12oz of liquid daily.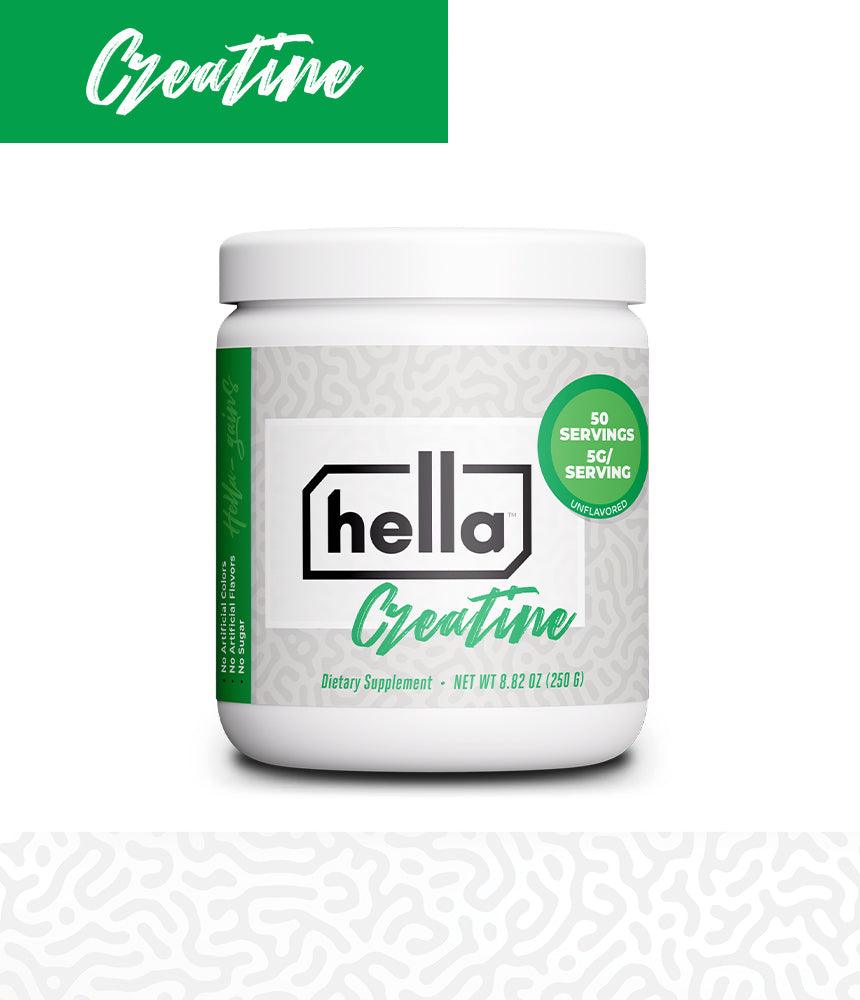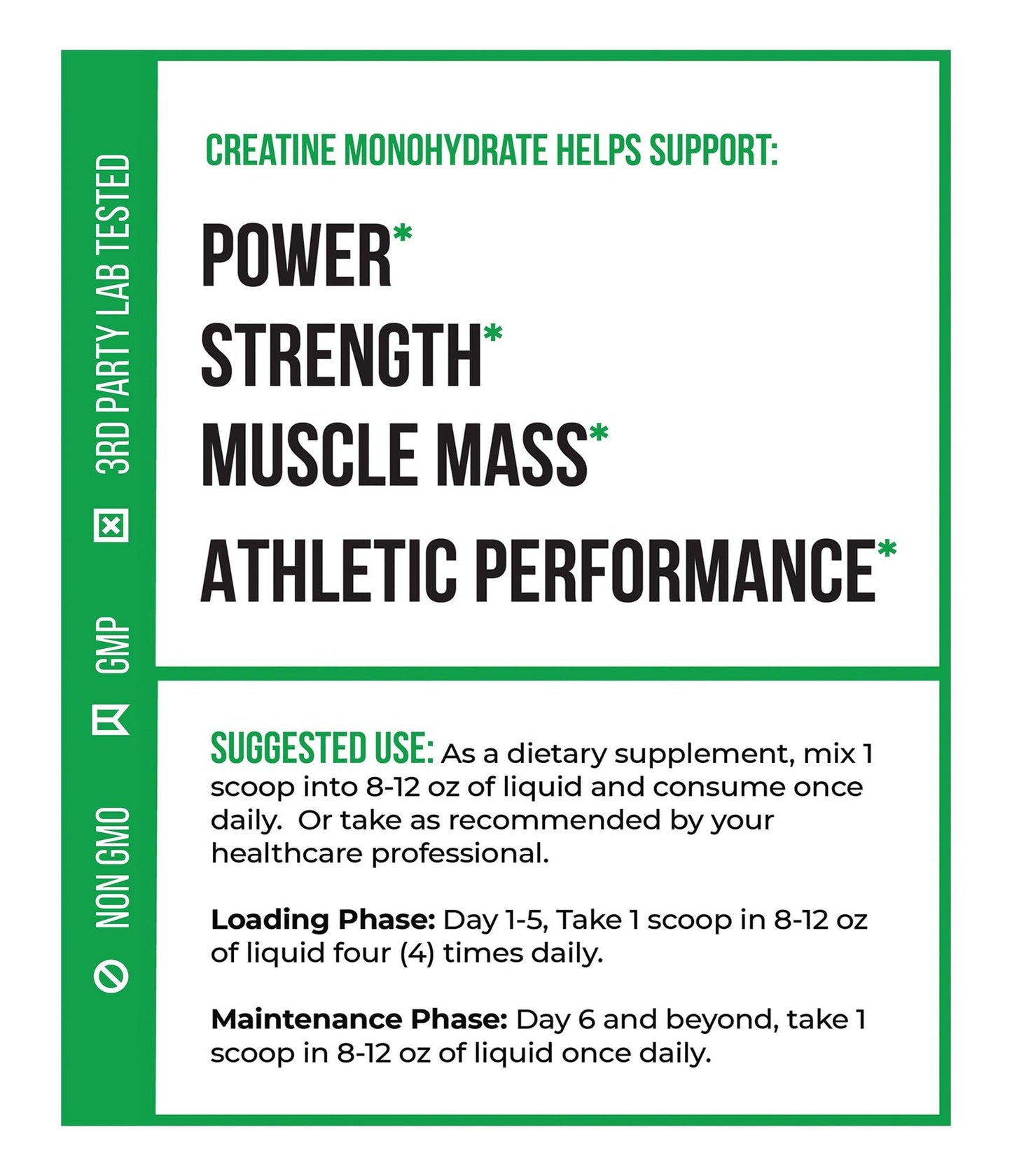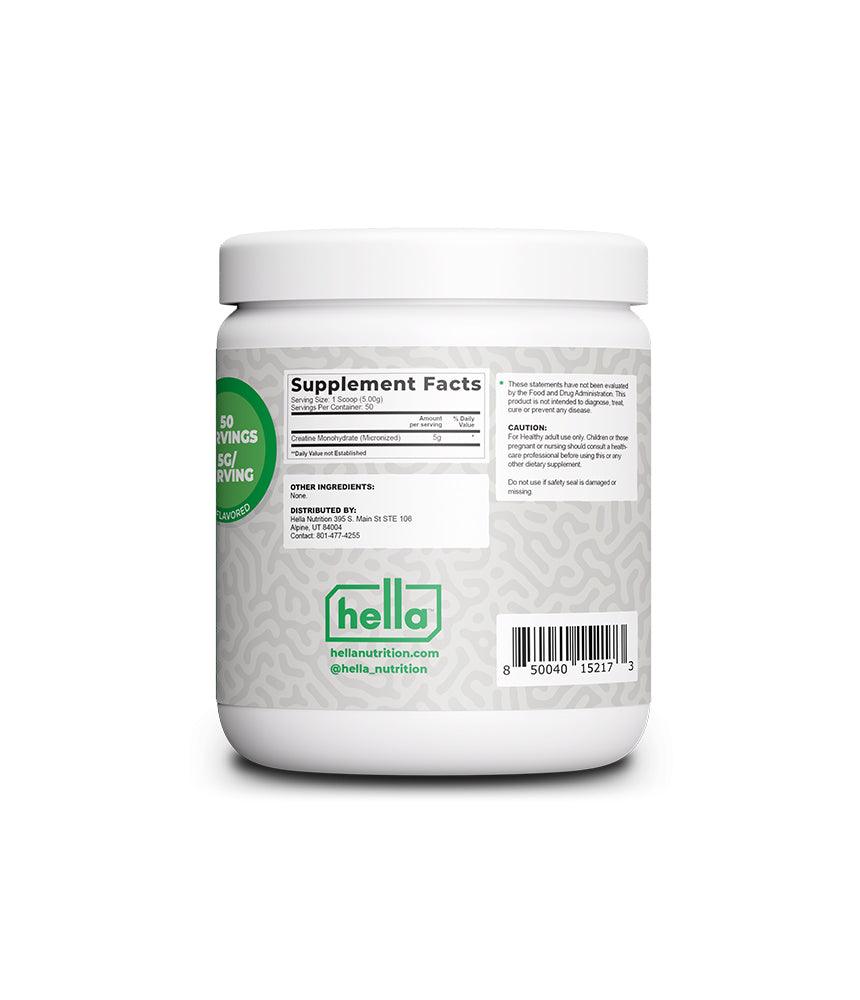 What Our Customers Say About our
Hella Creatine | Monohydrate Powder
LOVE
So amazing!!!! absolutely IN LOVE.. and works!
10 stars
HANDS DOWN MY NUMBER ONE PICK FOR EVERY SUPPLEMENT
5
I have to admit, I was reluctant about trying creatine again because I have not-so fond memories of how gritty it was. I took a chance and ordered this one hoping it might be different and--WOW! IT WAS! When you first open the container, you can tell this has been refined--very very fine. It basically dissolves as you pour it into water. I don't have to add water back into the cup to make sure I got it all. Really thankful I purchased this one. These guys got it right.
5
The flavor was good. The product works as expected. My son enjoys it. Would buy again.
5
This creatine powder actually dissolves/mixes well and clump free! thank goodness.